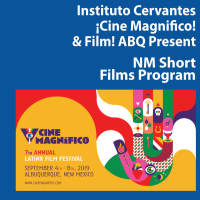 Instituto Cervantes/ ¡Cine Magnifico! & Film! ABQ Presents
Albuquerque Latino Film Festival ¡CINEMAGNIFICO! 2019
New Mexico Short Films Program
KIMO THEATRE, 423 CENTRAL AVE NW
Time: 7:00pm Day: Thursday Doors: 6:30pm Ages: 12+ Ages Price: $5
This Event Has Ended
Tickets available at the door.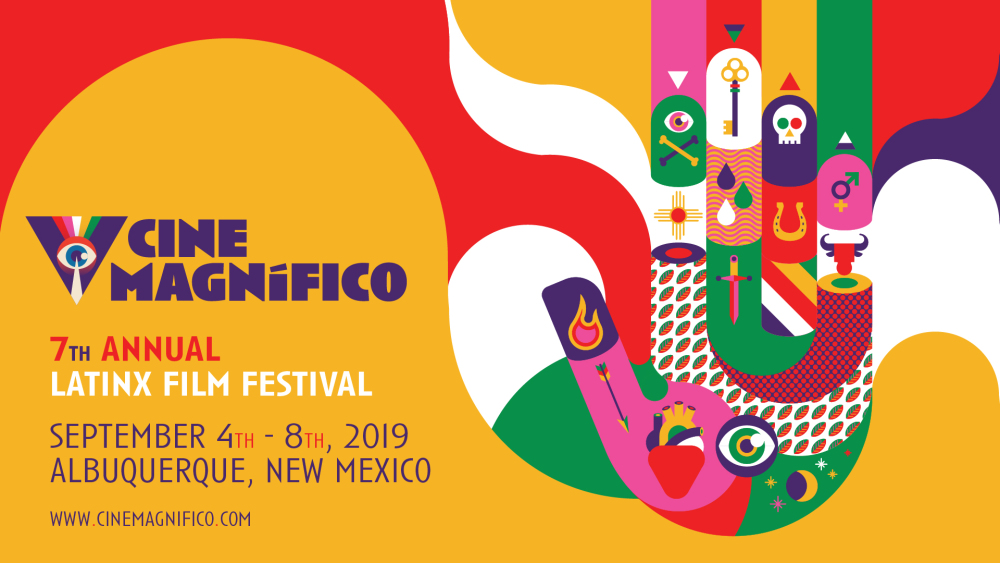 7th Annual ¡CINE MAGNÍFICO! LATINO FILM FESTIVAL.
INSTITUTO CERVANTES IS PROUD TO PRESENT ¡CINE MAGNÍFICO! TO THE NEW MEXICAN COMMUNITY ONCE AGAIN.  
Albuquerque has positioned itself as a creative and inclusive city where our community can experience a cultural exchange and participate in the many inspiring events organized by the numerous local organizations.
Cine Magnifico is one those projects that was created to further encourage cultural interactions and awareness through the lense of Latin America and Spanish´s cinema.
¡Cine Magnífico! has always been (but especially with today's political and social climate) to cover the issues that exist in our own communities - to aim a light at our comunidades latinas in the US, and "endow them with visibility". This is the magic of cinema: visibility - the truest sense of cinematic and visual arts. Our own lives - our shared joys and concerns - shine through the screen, along with elegant music scores, true characters, stunning settings, gorgeous costumes, and well-told stories.
We showcase a diverse set of films, from award-winning to local and up-and-coming filmmakers. This years' screenings will take place at the National Hispanic Cultural Center, the KiMo Theater, the Guild Cinema and the UNM SUB Theater.   
Thank you for supporting ¡Cine Magnífico! Enjoy the show!
NEW MEXICO SHORT FILMS PROGRAM
VENUE
DATE
Thursday, September 5th, 2019
SHOWTIME
7:00 PM
Join us for a night of amazing work from talented New Mexican FilmMakers!